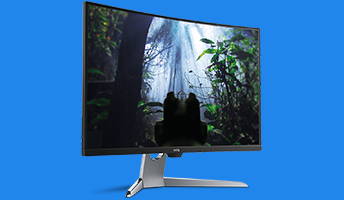 Explore the widest range of monitors from South Africa's #1 technology reseller.
We will not be beaten on price.
Get in touch through our live chat, email or call us on 0800 390 021 for expert advice on all things Monitors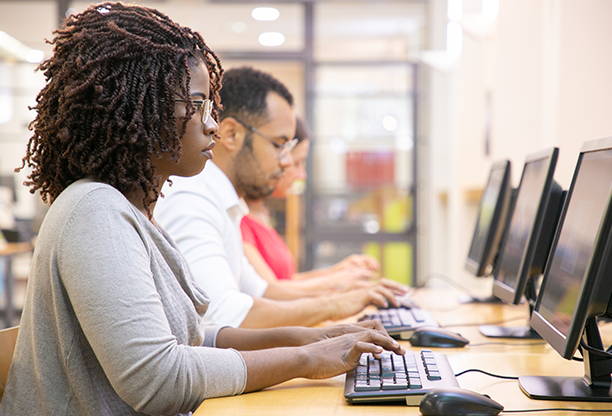 No home office is complete without a monitor for your PC, and there's never been more choice. For gaming, home or the office, PC monitors have evolved to specifically cater to the needs of every type of computer user.

You'll find computer monitors in a range of sizes and equipped with a variety of resolutions. Our range features monitors that utilise the latest technology to enhance the computing experience for everyone, from graphic designers to movie buffs. The most popular LCD monitors use In-Plane Switching – or IPS – as these deliver better colour accuracy and consistency than rival technologies, and their viewing angles are great for colour-sensitive content like TV shows, films and photos. The most affordable monitors have Full-HD resolution, delivering 1920 x 1080p graphics. These monitors offer up striking graphics without putting too much strain on graphics cards. You'll also find 2560 x 1440p monitors, and Ultra or Quad-HD 4k resolution at the top end.

4k delivers massive improvements over 1080p as it's made from over 8 million pixels, while a 1080p screen uses 2 million. If you've got a solid graphics card, a 4k PC monitor isn't your only option. More powerful graphics cards also have what it takes to handle the largest widescreen monitors.

Modern monitors are all of the LED flatscreen variety, and you can choose from a range of screen sizes and styles, from 18.5" to 34" widescreens for superior gaming and movie viewing. Smaller screens are ideal for cramped spaces or for dual monitor or multi-screen set ups. Curved PC monitors offer a more immersive viewing experience, touch screens are great if you sit closer to your display, and many of the latest monitors are wall mountable to save you valuable surface space in the home or office.

Our PC monitor range is designed to complement our full PC range, including our gaming PCs and iMac range.